Welcome to the Investment Management page for the Foundation.
Our purpose is to assist churches and agencies related to the California-Nevada Annual Conference of the United Methodist Church with the investment of their reserve and endowment funds in a socially responsible manner.
Here you will find basic information about 3 of our four major portfolios, our historical investment performance and additional resources that may be helpful to your church or related agency in managing your particular investments.
In addition, the Foundation manages a number of individuals' accounts when the Methodist Church or its agencies are the beneficiaries, such as charitable gift annuities, donor advised funds, charitable remainder trusts, etc.
Contact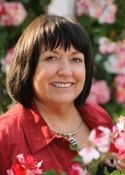 Cheri Kraus
1535 Farmers Lane, #283 Santa Rosa, CA 95405
800-863-8750 or 707-328-3296 cherik@canvumf.org
The Foundation's 3 Major Portfolios October 2023
Our Fourth Portfolio, the Short Horizon Portfolio is held in a Vanguard Money Market Account
The 2022 Financial Audit Report is available upon request.
How To Invest
Resources
Links